Spectacular Land Area For Hotel Resort; 7.5Hect P.Seguro R$70 million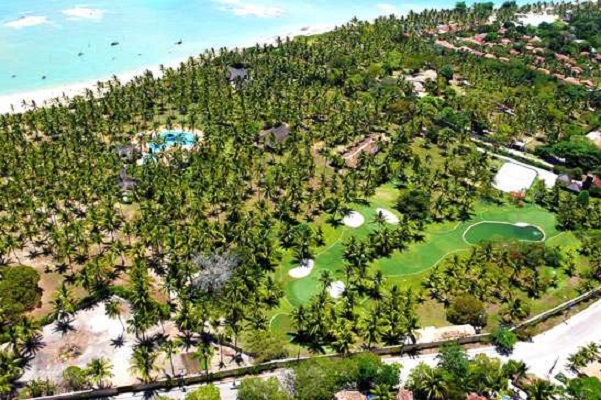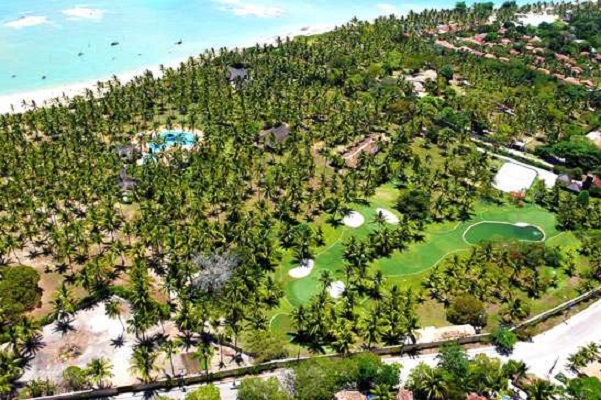 Spectacular Land Area For Hotel Resort; 7.5Hect P.Seguro R$70 million
Facing the sea and a few steps from the beach, Coqueiral is a privileged place of rest and leisure. Maintained by a team of 12 professionals, this private resort has a large structure that occupies 75 thousand square meters. There are bars, lounges, phenomenal pool,golf course, helipad and a tennis court that integrate to a green immensity shaded by coconut trees.
The Coqueiral has three houses, the presidential one,facing the sea; The main residence and the guest house.
The Resort is located in one of the most beautiful regions of the world, the southern state of Bahia, Brazil. This private resort is in the historic town of Arraial D'Ajuda, embraced on one side by the sea and on the other by the Atlantic Forest. Very close is the Discovery Coast and the city of Trancoso, another place with unparalleled charm and beauty. Coqueiral is only 3 minutes by helicopter and 20 minutes by car from Porto Seguro Airport.
The Coqueiral has a private field of six holes, with distances ranging from 70 to 160 yards. The whole course is Bermuda grass, with emphasis on Tifdwarf on the greens; And the drawing is by the American architect Dan Blankenship.
Just 15 minutes from Coqueiral is Terravista Golf Course, one of the most beautiful and challenging courses in Latin America. Also designed by Dan Blankenship, Terravista has 18 holes that spread through the Atlantic Forest and the cliffs of the Discovery Coast.
In addition to golf, tennis and a beautiful and pleasant swimming pool, guests of the Coqueiral have 350 meters of beachfront and all the pleasures of the sea with diving, fishing and schooner, jet ski, yacht and boat trips. It is also possible to take long walks through beautiful landscapes.
The property is a particularly pleasant environment at night. Its decoration, lighting and landscaping add a magical air to the place. It's all perfect for dinners in one of the many settings, followed by drinks by the pool.
Right next to the Coqueiral is the nightlife of two small and famous cities of Bahia, Arraial D'Ajuda and Trancoso, with its bars, nightclubs and sophisticated restaurants that mix with a charming rusticity.
Coqueiral offers international cuisine ranging from Mediterranean dishes such as the Spanish paella and the lamb couscous from Tunis to authentic Brazilian cuisine, such as the famous feijoada from São Paulo and the irresistible Bahian moqueca with seafood. Day or night, Coqueiral cooks prepare delicacies that truly satisfy the most demanding palates.
Major potential to develop a 5 star resort of the very highest standard.